Contacting Us
Mulberry Technologies, Inc.
17 West Jefferson Street, Suite 207
Rockville, MD 20850
Phone: 301/315-9631
Fax: 301/315-8285
email:
info@mulberrytech.com
(If you do not receive a response to your email request within three days, please call us at +1 301 315 9631.)
We are located in Rockville town center, about 15 miles northwest of Washington, DC.
The nearest Washington Metro stop to us is five blocks away: Rockville, on the Red Line.
The street we are located on, West Jefferson Street, is Maryland Route 28. The nearest major highway is US Interstate 270, which heads northwest from the Washington Beltway (I-495) up to Frederick, MD (about 25 miles away).
From the Rockville Metro station (Metro Red Line)
As you exit the turnstiles, turn left. When you come to the stairs, you'll see a sign "Elevators to Walkway". Take the elevator (or the stairs) to the "Bridge" level.
Use the Bridge Walkway to cross above Rockville Pike/Route 355. Continue straight forward, down the wide stairs and 2 short blocks along West Montgomery Avenue, to Washington Street. (On your left, in the first block you'll walk past a block-long arcade/mall that includes a movie theater, and in the second block you'll see a statue-fountain and the old court house.)
Cross Washington Street and turn left. Walk 1 block along Washington, to Jefferson Street. (At the corner you'll see a sign marking the site of Hungerford Tavern "where in 1774 resolution of sympathy for Boston was adopted ...").
Turn right and walk a few steps along Jefferson. Immediately past the first driveway, you arrive at 17 West Jefferson Street, the "Garza Building". We are in Suite 207, on the second floor (up the stairs).
From I-270
Take Exit 6A, turning east onto Route 28 (also called West Montgomery Avenue) toward Rockville town center. (If after turning onto Route 28 you drive past a gas station, you are going the wrong direction.)
At a "Y" intersection, turn left to stay on West Montgomery Avenue. (At this light, Route 28 and West Montgomery Avenue diverge. West Montgomery Avenue is a left turn, Route 28 curves right, and Falls Road comes in from far right.)
At the next light, turn right onto South Washington Street. Turn right into the parking lot (second driveway on the right, through a brick archway marked by a sign on the building).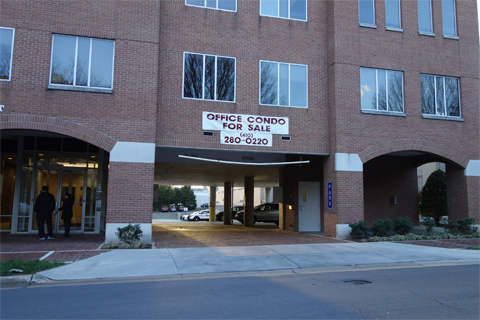 17 West Jefferson is the beige-painted building to the side of the parking lot. We are in Suite 207 on the top floor (up the stairs).
There is usually parking available in the lot behind Mulberry's offices. To park here:
Enter through the brick "arch" on South Washington Street
Park in any space that does not have a RESERVED sign
Remember the number of the space you parked in
Go to the "Pay Machine" near the entrance to the parking lot
Enter the number of the space you are in and pay for the amount of time you expect to be here. You will be able to add more time, you will NOT be able to get a refund for unused time.
Take the receipt the Pay machine issued and put it on your dashboard, where it is visible through the front window.
THE "PAY & GO" MACHINE DOES NOT MAKE CHANGE.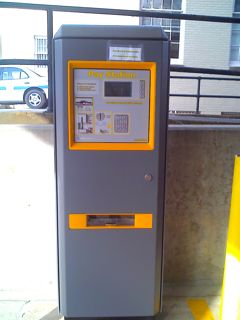 The fee for parking is $4.00 for the first hour, with an additional incremental fee for longer stays. Full-day parking (until 8:00 p.m.) costs $13.00. (Parking fees and payment methods noted on this page may change without our knowledge and therefore should only be considered as guides.)
Payment can be made in cash (in exact amount) or by credit card (VISA, MasterCard, American Express, Discover); however, based on reports from users, the machine appears to be "fussy" about which individual cards it will accept.
Building Entrance from Parking Lot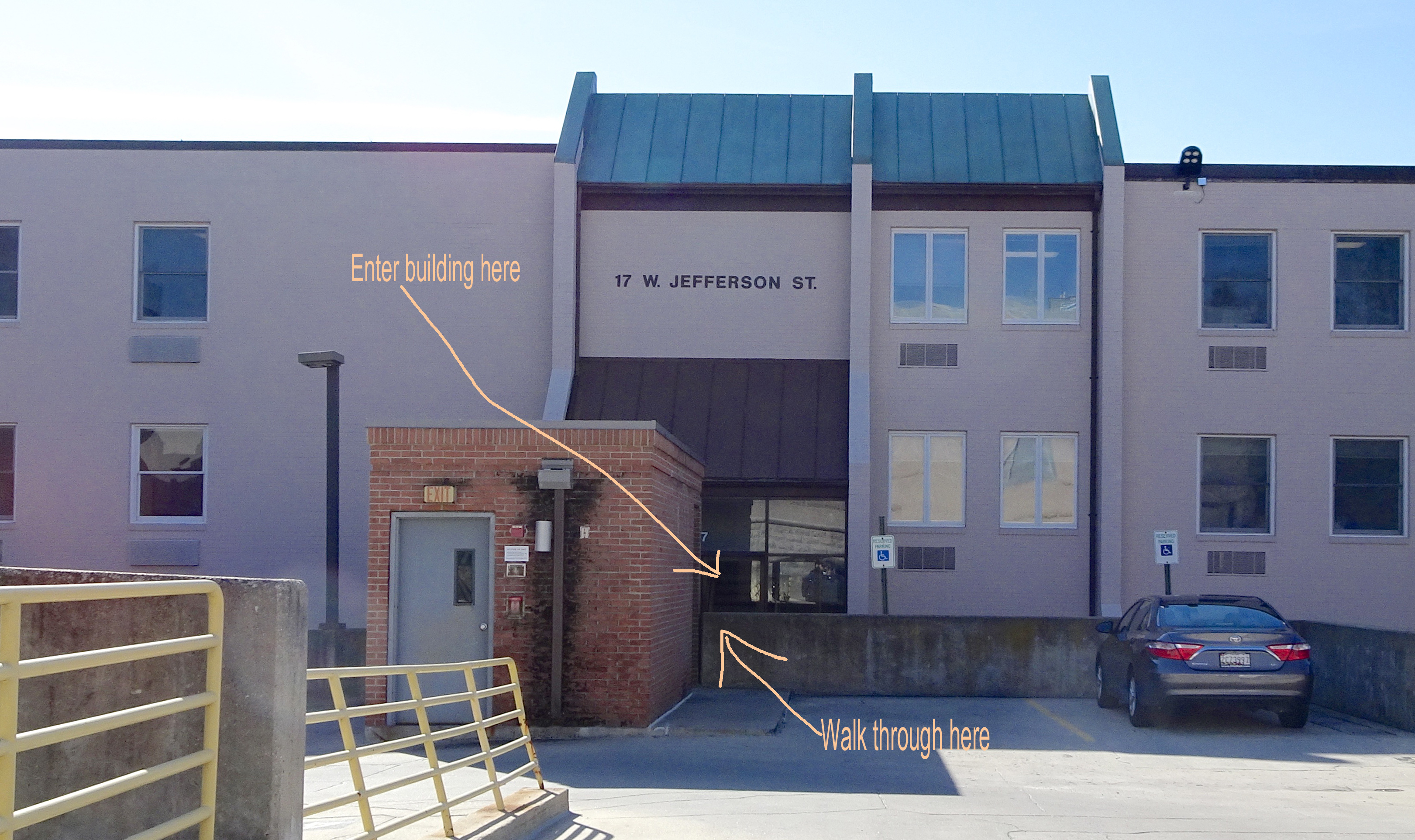 Parking is also available on neighborhood streets and at nearby parking lots.
Area Map